Convert a photo to a cartoon and make a caricature of yourself – it's super easy!
Just upload your portrait photo to the service and get a number of breathtaking face changes: face morphing, changing face expression, and facial animation! This means your lips, cheeks, eyebrows, and eyelids will really be moving! And all this takes less than a minute!
The image in the model is taken from Pexels and the link is here
Convert Your Photo into A Cartoon style
Convert Your Photo into Animated Face Animation
Convert Your Photo into Animated Face Animation like Smile Face, Sad Face, Squint Eyed Facial Animation, or Wink, or Flirt Facial Animation in Seconds.
Convert Your Photo into Caricature
Convert Your Photos into a Caricature Effect like Troll, Alien, Martian or Bulb Head, Tough Guy or Fat-cheeked in seconds.
---
2. Photocartoon
Photocartoon is a free online service that allows you to convert your photos into cartoons, paintings, drawings, caricatures and apply many other beautiful effects.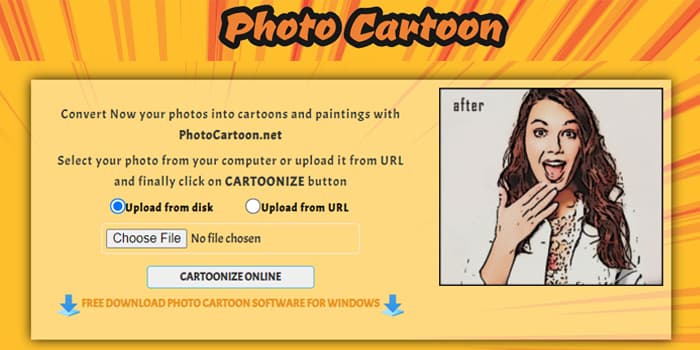 3. Anymaking
AnyMaking free online photo editing software makes beautiful artworks from your everyday pictures! Select any funny photo editing tool, upload your picture and that's it!
4. Toon Artist Photoshop Action
Designed exclusively for Adobe Create by Nuwan Panditha (also known as BlackNull), this free Photoshop action is easy to install and run—and it turns your portrait photos into very shareable (and even frameable!) cartoon-style illustrations.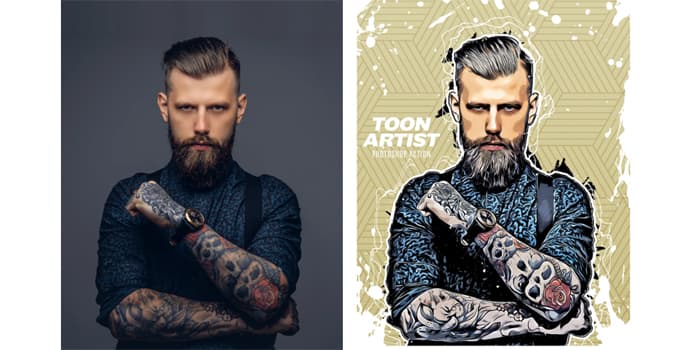 ---
---
---